Types of Drivers
Drivers listed here are designed to work in the Windows XP, Windows 7 and Windows 10 environments and use the VISA-VXI plug&play interface, which support the following physical interfaces: RS-232, LAN sockets and GPIB. Drivers for older environments are also available.
IVI-COM - This driver works in all environments such as C++, Visual Basic, CVI and LabView.
LabView G - This driver is a universal driver compatible with all Kepco products such as BOP and BHK (excluding KLN) designed to work in the LabView operating environment. Kepco's LabView driver is a native G type following the IVI subvi function naming rules. It requires that the LabView software be installed and does not run without this software package. Kepco also provides a demonstration program to control all Kepco's programmable power supplies which use the LabView driver subvi's. When used with RS-232, the labview "driver open" function automatically determines the baud rate of the unit and properly configures it for flow control to work with the driver.
Documentation
IVI-COM - The Kepco IVI-COM driver includes a windows help file. During installation the master IVI help file will be modified to include the Kepco driver functions.
LabView G -
This driver is described in Section 4 of the latest KLP Developer's Guide and is applicable to all Kepco products designed to work in the LabView G environment. In addition, all subvi's are fully documented within the functions themselves. For a hard copy of examples not included in the KLP Developer's Guide, use the LabView documentation export feature.
CVI/ LabWindows -
The Labwindows/CVI demonstration programs also include the files needed for operation of a Kepco product in the VISA-VXI plug&play environment. Documentation of the driver functions is part of the VISA-VXI plug&play Operator Manual which will be installed in the user's computer when the program is extracted from the zip file. Some VISA-VXI plug&play Operator manuals may also be downloaded from Product Support.
Download/Installation Instructions
IVI-COM
The file is a Microsoft installer file. It is a signed driver and should be downloaded to your computer and then executed. The installation program verifies that the ivi foundation class driver and VISA components are installed. If there are issues, the driver will provide links or instructions to get access to the proper version. Kepco's IVI driver is a windows component; use the add or remove programs function in the windows control panel to uninstall.
NOTE: If a VISA version higher than 2018 is installed: the IVI shared components and the higher version VISA must be removed, then install VISA version 2018. Then install the IVI shared components and then the Kepco driver. Lastly, install the newer VISA version. If problems continue, contact your VISA driver Tech Support person for further troubleshooting of missing IVI files.

NOTE: When upgrading to Windows 11:

Remove IVI and VISA components to ensure VISA is deleted. After upgrading, install VISA 2018, then the IVI shared components and then the KEPCO driver. Verify the driver works. If you need a VISA driver for other equipment (such as the DAC MX), install the latest VISA driver and do not allow it to remove the current VISA.
LabView G

There are two links for downloading the drivers and examples. The first link is for the driver and assumes the computer has LabView 2012 installed so it can use the existing visa and labview program to run the interactive example. The second link provides a run-time-only version of the LabView 2012 program to run the interactive example and has the ability to install VISA 2012 on the computer if needed. The driver is universal for all Kepco products.

(1) Creates a creates a LabView 2012 directory with a user.lib, examples and instr.lib subdirectyores creates a KPDCPWr directory and adds the examples and driver as well as user libraries, so that when starting LabView 2012 the files will be populated.
(2) Installs the interactive demonstration example application program file in program files\program files \kepco intractive demo and links it to your start menu.

The folders created in LabView 2014 (instr.lib, examples and user.lib) must be copied to any version of LabView installed on the computer. This ensures that LabView will install the Kepco functions for use by user VI's. The last update added functions to access external references on BOP 1000 Watt models and BOP 100, 200, and 400 Watt models with BIT 4886.
Drivers for ABC
Drivers for ATE-DMG
Drivers for BHK-MG
NOTE: To view Firmware Revision from the front panel make sure unit is in command entry status (colon (:) blinking) and press MENU until LCD shows: Model, Serial No., Calibration date, and Firmware Version.
Drivers for BOP with BIT 4886 Card
Drivers for BOP with BIT 802E Card
Drivers for BOP 1KW (MG, MGL, ME, MEL, EL and GL)
Drivers for Series EL Electronic Load
Drivers for KLN
Drivers for KLP
Drivers for KLR
Drivers for SN 488
Drivers for SNR 488
Drivers for MBT-G, MST 488-27, TMA 4882-27, TMA VXI-27
EPICS Drivers
EPICS (Experimental Physics and Industrial Control System) is a set of Open Source software tools, libraries and applications developed collaboratively and used worldwide to create distributed soft real-time control systems for scientific instruments such as a particle accelerators, telescopes and other large scientific experiments.

EPICS drivers are Linux compatible.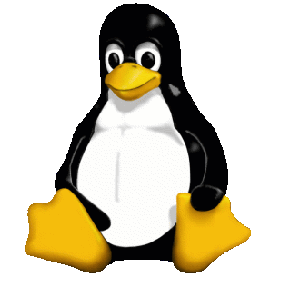 BOP-1KW, BIT 802E, KLP -E, KLR -E

KLN-E

MST, MBT, MAT